Top 10 water-based lubricants
Do you want to have more intense and enjoyable sex? You cannot lack a good lubricant. Aqueous lubricants are the most similar to the natural fluids of the body. Therefore, they occupy the first place in my top of sexual lubricants, and I recommend them over the oil and silicone ones.
They do not stain clothing or sheets, harm condoms, or irritate genitalia. They are even safe on sensitive skin and can be used with sex toys such as clitoral stimulators and male masturbators, in addition, to use in vaginal, anal, and oral sex.
Friends, they are also the most indicated to relieve vaginal dryness when trying to get pregnant because they do not affect the sperm or after delivery. There are many water-based lubricants, but you must be careful when choosing.
Some have very high pH levels or have added substances that can irritate your genitals. Therefore, before choosing one, I recommend you look at this selection of lubricants and the buying guide that I have prepared for you.
In this article
Comparison of the five best water-based lubricants on the market
Detailed analysis of the best water-based lubricants of 2022
Which water-based lubricant to buy: My recommendations
How to choose the best water-based lubricant
FAQ (Frequently Asked Questions)
Comparison of the five best water-based lubricants on the market
Here is the comparison table of the top 5 water-based lubricants I selected after comparing and analyzing numerous products for sale.
The most natural water-based lubricant is Bio love, as it is the only one of the five with 100% natural ingredients such as organic glycerin or xanthan gum. It is also cruelty-free, free of parabens and silicones, ideal for vegans.
For anal sex, the best option is Toko's lubricant, as it is not quick-drying and stays on the body for a longer time. Adding to its silky and slippery texture, it will make the experience more pleasant.
If you have sex very often, then I recommend Cobeco's. It comes in a 1 l container that will last you for many sessions and is the one that lasts the longest after opening (12 months), so you don't have to worry about it getting damaged.
Durex and Toko water-based lubricants are the most versatile of this selection. By this, I mean that they are valid for vaginal, oral, anal sex, with condoms, and with sex toys.
For those with sensitive skin, I recommend the YES and the already named Biolove. Both are anti-allergic, contain many natural ingredients, and are free of parabens, propylene glycol, and other irritating components. The former even take this further by containing aloe vera, an ingredient that naturally prevents irritation.
Detailed analysis of the best water-based lubricants of 2021
Before selecting the lubricants you will see below, I reviewed the quality of the brand, the opinions, and the components of each one. So you can choose any with confidence.
1. Durex Original water-based lubricant
No smell or taste, ideal if you are looking for an essential lubricant
Smell/taste: no.
Artificial or natural components: artificial.
I start the selection with this lubricant from the famous brand Durex for the softness and lightness of its texture.
Some buyers claim that they see no difference between the natural lubrication of the body and this product when they apply it.
I also recommend it if you want a classic lubricant without smell or taste because it is neutral in both aspects. Unlike the Durex Triplo Pack Gel that comes with three flavors or the Durex heat and freshness pack with thermal effects.
And it comes in a 250ml presentation, but it is also available in 100ml bottles if you want a smaller bottle.
Recent Posts
Top 10 water-based lubricants
The 15 best budget Treadmills of 2022
How to choose the best blackhead remover?
Best Self Tanners for Pale Skin – Cheap Recommended
2. Cobeco Body lube water-based lubricant
The best if you have a very active sex life
Smell/taste: no.
Artificial or natural components: both.
The lubricant stands out in quantity and price since it is cheap to come in a 1-liter bottle.
It is ideal if you have a very active sexual life because it will pay you a lot, and it will even serve you to give your partner body massages.
But I do not recommend it if your relationships are sporadic because it is a lot, and you can beat it; It is the only one against that I see him.
In addition, buyers emphasize that it is not sticky at all and that, unlike other aqueous lubricants, it does not have to be reapplied so many times during sexual intercourse.
3. Pjur WOMAN Nude Aqueous Natural Lubricant
Best for women
Smell/taste: no.
Artificial or natural components: both.
This lubricant comes in a 100ml presentation. Therefore, it is perfect for you to store it discreetly in your room or carry it in your bag without attracting attention or taking up a lot of space.
It is a product designed for women because it does not contain preservatives or paraffin; substances are known to irritate the vagina.
And, if you feel that your vaginal area is more sensitive than usual and suffer frequent vaginal infections, rest assured that this lubricant will not aggravate or cause more discomfort.
Another advantage is that several buyers agree that it does not dry quickly. So you can enjoy it long before you have to reapply.
And other buyers say they use it daily to relieve vaginal dryness without having sex, an advantage that other lubricants cannot offer you.
4. Astroglide Liquid water-based intimate sexual lubricant gel
The most profitable
Smell/taste: no.
Artificial or natural components: both.
I liked this lubricant because it has FDA approval, which builds my confidence.
It is odorless and does not leave residue on skin or clothing. In addition, its texture is quite slippery and makes the skin feel velvety.
Another detail buyers value is its nozzle, as they claim that it controls the release of the lubricant to avoid wasting it.
And they also agree that it pays a lot; They ensure that they apply a small amount and that it spreads a lot on the skin.
5. AH! YES WB Water-Based Organic Lubricant
Best to avoid irritation after sex
Smell/taste: no.
Artificial or natural components: both.
Among the best natural lubricants, I consider that this is the one that stands out because it is 96% organic.
It contains aloe vera and flaxseed, a couple of ingredients that leave skin soft and prevent it from becoming irritated and red from friction in relationships.
In addition, the bottle indicates that it is hypoallergenic, and several buyers with sensitive skin certify that it does not produce adverse reactions in delicate skin and with allergic tendencies.
The only downside is that, according to some users, it leaves a lot of residue on underwear. So be sure to remove it well before dressing.
6. Long-lasting water-based lubricant Shunga Toko
The one that lasts the longest on the skin
Taste / smell: Both.
Artificial or natural components: both.
Of all the lubricants that I have shown you, this is the one you should choose if you have marathon sex sessions because it is long-lasting.
It has been formulated to stay active longer on the skin. So you can forget about reapplying during your relationships.
It also has a consistent aroma. I do not dislike it, but I recommend using it in a small amount if you have a sensitive nose because it is pretty intense.
Besides, it is the favorite of many users for oral sex because of its sweet taste of exotic fruits.
Now, if you want to explore more flavors, you can choose between the melon and mango flavored SHUNGA TOKO, the burning cherry-flavored SHUNGA TOKO, or the coconut flavored Shunga Toko.
7. Aqua Deluxe Lubricant
The lubricant for vegans
Taste / smell: no.
Chemical or natural components: natural.
The nozzle of this lubricant has a special opening so you can pour the exact amount you need. I like this because the product is not wasted, and there is no need to be cleaning the excess.
In addition, its pH has been optimized to be as compatible as possible with the skin and avoid any allergic reaction.
You can use it in all kinds of sex and also with sex toys. And do not worry about residues, smells, or flavors as it is neutral.
And another detail that buyers (and I) like is that it is vegan and has not been tested on animals.
8. Paraben-free lubricant Lubido Original
The cheapest pack
Smell/taste: no.
Artificial or natural components: both.
This pack comes with two bottles of lubricants of 250ml each, both with a dosing nozzle and a safety cap so you can move it without spillage.
If you want three bottles, the 3 Lubido pack is also available, or if you prefer to try just one, you can choose the Lubido Original lubricant.
I also like it because it is free of parabens and is made from water and glycerin. Thanks to this last ingredient, you will notice the skin of your genitals less rough and dry even after removing the lubricant.
But I also noticed that it contains Propylene Glycol. So I don't recommend it if your genital area is easily or frequently irritated.
And another disadvantage, according to some opinions, it costs a little to remove if you apply it excessively; so apply a couple of drops.
9. 100% natural water lubricant gel Biolove Naturalub
Compatible with lactation and atopic skin
Smell/taste: no.
Artificial or natural components: natural.
I liked this water-based gel lubricant because it is certified by Bioinspecta, an entity that accredits the quality of organic products.
In addition, unlike other lubricants, it does not contain chemical additives. Its composition is 100% natural. So I recommend it if you are breastfeeding or have atopic skin.
In addition, buyers love its texture because it is not as runny or as dense as other gel lubricants.
Just keep in mind that, after opening, it expires after six months and, although it comes in a small 100ml bottle, you will have to give it a cane because it spreads a lot.
10. K-Y Intimate Lubricant Gels Kit of 3
The best pack if you want to get out of the routine
Smell/taste: both.
Artificial or natural components: both.
If you want a kit that allows you to vary in your relationships and get out of monotony, this is the ideal one.
They eat three bottles of 75ml each. One unscented, one with the scent of tropical fruits, and the other with aloe vera and jasmine extract.
And, if you want to experience even more sensations, this brand also has the Exotic Escape Gel massage and intimate lubricant. It is 2 in 1, and it will serve you to give and receive massages and lubricate your intimate area.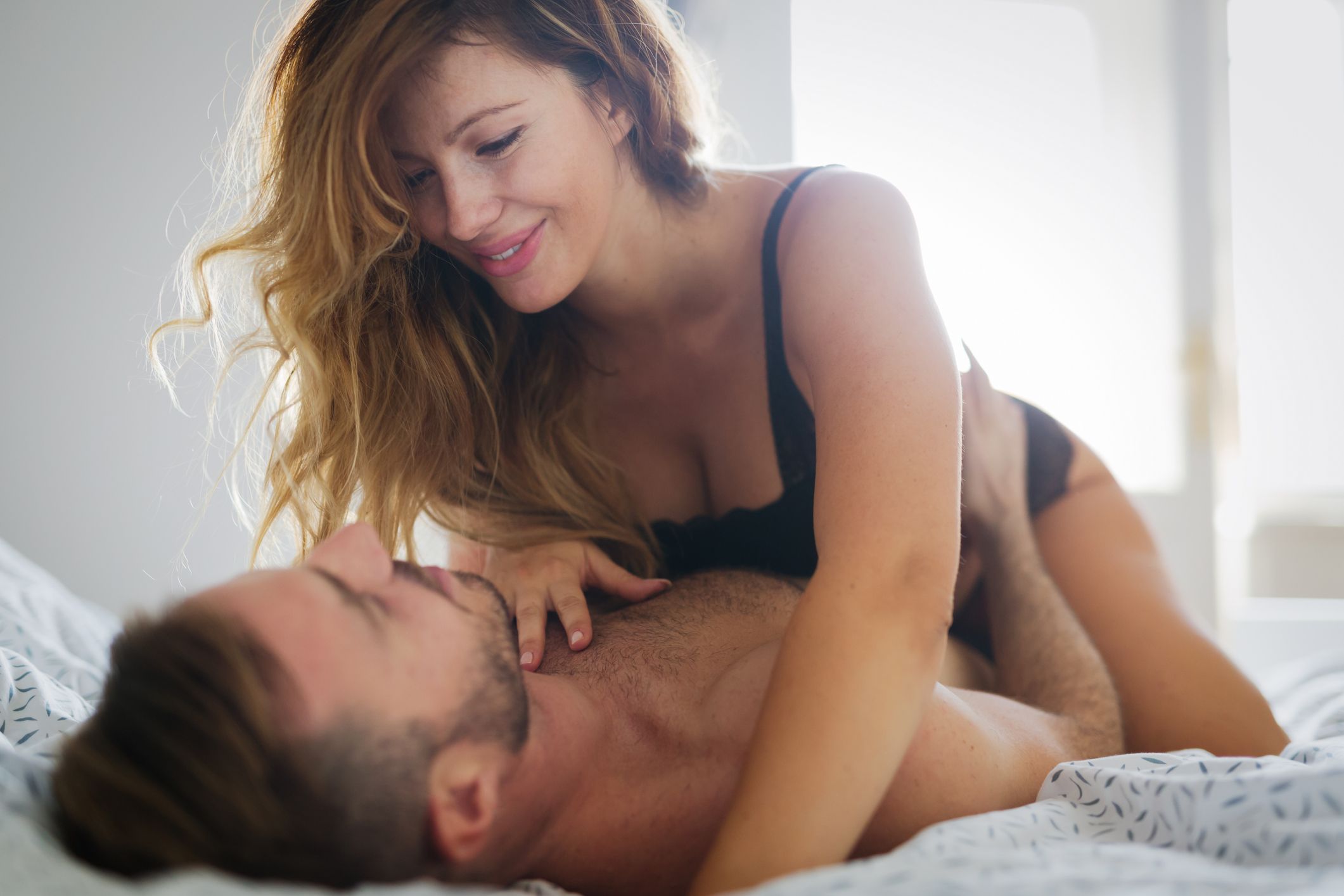 Its formula, free of parabens, is respectful with the intimate mucous membranes to use it on the female and male genitalia and in the anal area without a problem.
As a disadvantage, buyers say that its nozzle is small and makes it difficult for the gel to come out, but pressing hard will bring out the amount you want.
Which water-based lubricant to buy: My recommendations
I have prepared a list for you with more specific recommendations to help you decide between one or the other lubricant.
What is the best quality-price water-based lubricant?
Without a doubt, the Cobeco Body lube lubricant has an outstanding value for money. It costs less than € 20, and it is not sticky, its pH is neutral, and it leaves no residue. Besides, it also stands out in quantity since it comes in a 1-liter bottle.
Which water-based lubricant is the best for arid areas?
For areas with constant dryness, your best option is Durex Original Lubricant. It does not contain fragrances or flavorings that can worsen the dryness of your mucous membranes, and its consistency is not artificial at all. It is very similar to natural lubrication.
What are the highest-rated water-based lubricants?
The Cobeco Body Lube tops the list of lubricants water with positive opinions in more than 68%. It has a neutral pH and does not stain or leave residues but comes in a generous 1-liter presentation.
If you need a less abundant one, you can opt for the 100% natural Biolove Naturalub lubricant that comes with a smaller quantity and is a water-based lubricant with more than 62% of good opinions. It also has no chemical ingredients.
What water-based lubricants are the most natural?
The most natural is the Biolove Naturalub lubricant. It is one of the few that has the Bioinspecta certification. It guarantees that it did not contain any chemical additives and was not tested on animals either.
What is the best water-based lube for anal sex?
For anal sex, you need a long-lasting lubricant, so I recommend Shunga Toko lubricant. It is pretty slippery, has a fluid texture, and is free of petroleum-derived substances. It also spreads enough with a couple of drops.
What is the best female lubricant?
There is no better option for the delicate vaginal area than Pjur WOMAN Nude aqueous lubricant. It does not contain paraffin, preservatives, or glycerin, which, although good for hydrating the vaginal area, can affect women who suffer from vaginal infections very frequently.
Which water-based lubricant is the best for same-sex couples?
The lubricant Shunga Toko is an excellent choice for couples of the same sex because its effect lasts longer than other lubricants watery. Also, it will be more pleasant for oral sex because it is very slippery and tastes.
What is the best lubricant for men?
For men who have dry glans and little natural lubrication, the best is YES WB organic lubricant. It has been enriched with flaxseed and aloe vera, so you will enjoy intercourse more without fear that the penis will become red or irritated after each sexual intercourse.
What are the best brands in intimate lubricants?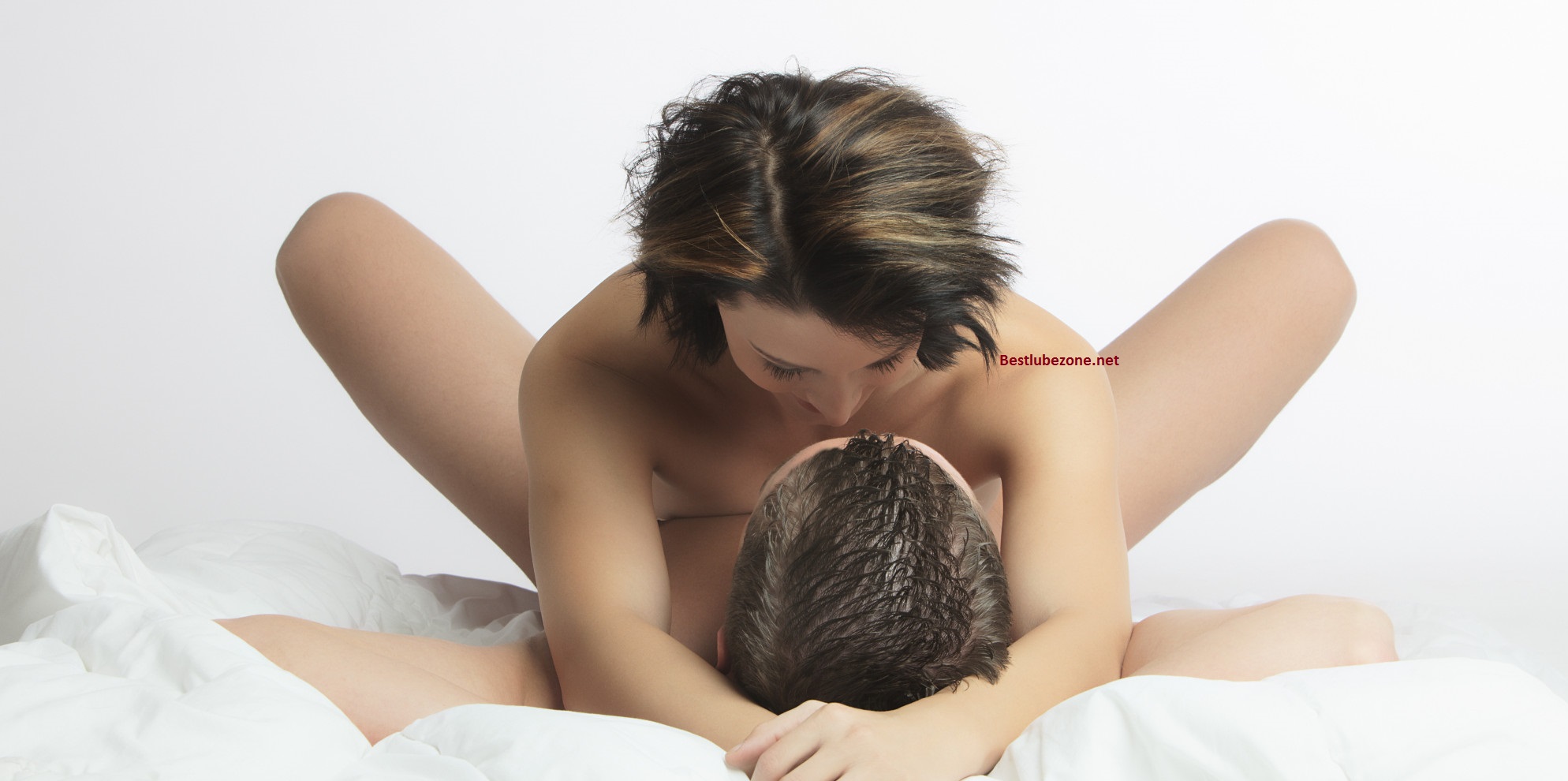 After analyzing lubricants from famous and lesser-known brands, I consider these to be the best manufacturers:
Durex: a brand founded more than 100 years ago, stands out for the quality of its condoms. They have been manufacturing sexual lubricants with positive opinions in all their presentations and also sex toys.
Biolove is the preferred brand of vegans and those who seek the advantages of using aqueous lubricants without chemical additives. It is a very reliable brand because they have the BioInspecta certification.
Cobeco: a manufacturer that has, in addition to water and silicone lubricants, stimulants, anti-cellulite gels, and other cosmetics for the skin
How to choose the best water-based lubricant
Some details differentiate some lubricants from others even though they are all made from water. And before choosing yours, consider the following aspects.
Natural or with chemical additives
There are lubricants commonly aimed at vegans, with no chemical components.
These are good because they minimize the risk of irritations, they are considered anti-allergy lubricants, and you can use them with confidence if you are breastfeeding your baby.
However, they tend to expire in less time, usually as little as six months after opening.
So if you are going to buy a 100% natural one, I suggest you choose an amount according to the frequency of your relationships so that you do not lose the product due to its expiration date.
However, those with chemical additives have a higher expiration limit and fulfill their function. However, make sure they do not contain:
Nonoxynol-9: it is a spermicide associated with irritations of the genital mucosa in men and women.
Propylene Glycol: This substance is added to lubricants to moisturize the skin. However, if you have frequent genital irritation, this substance can aggravate it.
Polyquaternium 15 is a highly toxic component capable of causing short-term and long-term skin damage. Some studies link it to cancer incidence, as you can see in this Wikipedia article Quaternium-15.
It is also convenient not to contain paraffin or substances derived from petroleum. Remember how sensitive the genital areas are, so any risk of irritation should minimize as much as possible.
Flavor and fragrance
Taste and smell water-based lubricants are excellent for oral sex. However, this is very subjective, and I leave it to you.
I don't recommend using a flavored and fragrant lubricant if you have atrophic vaginitis or chronic dry penis because they can aggravate the condition.
And it is that fragrances and flavorings can affect the mucosa and increase the feeling of tightness.
If your genitals are dry, it is best to choose one without flavor and odor or, as the last option, choose one with natural flavorings and fragrances, no chemical additives.
Quantity and presentation
You can find lubricants from 100ml to 1-liter cans in the market, and the choice will depend on how much you plan to use it.
It will also depend on whether you plan to carry it in your bag, travel, or if you want to keep it hidden among your things. If so, a 100 to 250ml bottle is the most discreet option.
Also, I suggest you choose one that comes with a dosing cap and not a screw cap. These give you more control when pouring the amount and are less likely to get contaminated by maintaining contact with your hands.
Price of water-based lubricants
Looking for water-based lubricants on Amazon, I noticed not much price difference.
The cheapest ones cost about € 7 and bring between 100 and 250ml of product. At the same time, the most expensive cost is between € 15 and € 22 and brings a more significant quantity or is from more popular brands.
There are also packs of 2 and 3 bottles of 75ml for € 20 and 2 bottles of 250ml for € 19.
FAQ (Frequently Asked Questions)
Have you had any doubts regarding the benefits of using a water-based lubricant and its functions? Don't worry, and I'll clarify them for you right away.
What are water-based lubricants?
They are water-based products applied to the vagina, penis, or anus as a substitute for natural lubrication.
What are water-based lubricants for?
They moisten and lubricate the male and female genital areas without leaving them greasy during sexual intercourse. They are the ideal substitutes for natural lubrication because their texture is similar to these fluids, and they can use with latex condoms and sex toys.
How can I tell if a lubricant is water-based?
Beyond what the product label indicates, water-based lubricants are not sticky or greasy on the skin. So you can check it just by putting a little bit on your hands and feeling its texture.
How do you apply a lubricant to water?
Before starting your sexual intercourse, pour a few drops of lubricant on your hands and spread them on your intimate area. You can also pour them directly from the pot onto your genitals and then spread them with your hands.
How can I tell if a water-based lubricant works for me?
Some details indicate that the lubricant works as it should; these are:
The penetration becomes softer and smoother.
Your genitals are less red and itchy after sex.
You perceive less pain and burning during your sexual intercourse. Therefore, you feel more comfortable and extend the moment more.
You perceive more and better sensations during sexual activity.
What is the difference between a water-based lubricant and a silicone-based one?
Aqueous lubricants and silicone lubricants have decisive differences when choosing. These are:
Lasting time: silicone lubricants last longer on the skin while water lubricants evaporate faster.
Residues and cleaning: those of water are cleaned more easily than silicone. They also do not leave residues on clothes or sheets.
Compatibility with sex toys: water toys are better to use with sex toys because silicone ones end up deteriorating the material of the toys.
Fertility: those of water does not affect the quality of the sperm. If you are trying to get pregnant, it is best to use a water lubricant instead of silicone.
How to use a water-based vaginal lubricant?
Put a few drops of lubricant on your hands and spread them on your clitoris, your labia, and at the entrance to your vagina. You can also pour them from the bottle into your vagina and then spread them with your fingers.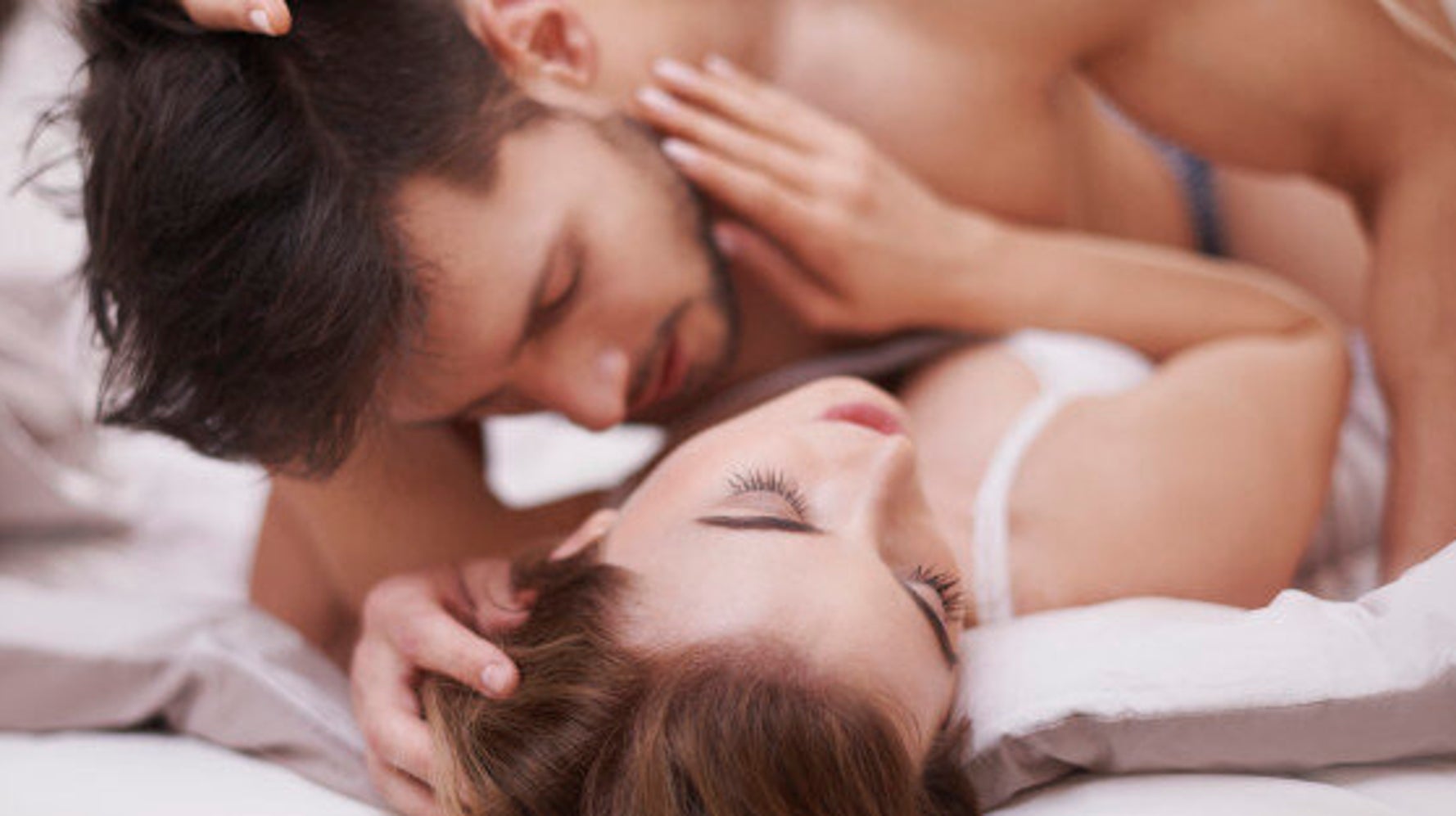 Can the intimate lubricant be eaten?
Yes, unless the label says otherwise, the water-based lubricant works for oral sex without putting you at risk.
What if my intimate lubricant stings?
If there is stinging, it means that some component has caused an allergic reaction, and you should stop using it immediately. If the stinging persists, you should consult a urologist or gynecologist.
Where to buy water-based lubricants?
You can buy water-based lubricants at the pharmacy, in sex shops. Still, my favorite option is Amazon because there are more brands and presentations, and they can be ordered discreetly.
And, finally, a trick that does not fail me: do not forget the importance of massages before sexual activity with good body oil. This way, you will see that you will stimulate your natural lubrication, and that of your partner and your lubricant will take less time to evaporate.
Top 10 water-based lubricants