How to choose the best blackhead remover?
Choosing the best blackhead remover is much more complicated than it initially seems. When choosing a blackhead remover, the most important thing to remember is to avoid any oil-based product. Since oil-based products will only add to your blackhead dilemma, try selecting a water-based product instead.
Blackheads tend to appear when the skin has not been cleaned properly.
A proper cleansing routine that involves washing your face every morning and evening and applying a water-based moisturizer should help prevent blackheads. When blackheads are not entirely removed, excess oil trapped inside a blackhead can cause other blackheads and whiteheads to form.
Women prone to blackheads should choose makeup products that are water-based rather than oil-based. Makeup worn while participating in strenuous activity can also contribute to blackheads. Any worn makeup should be carefully removed at the end of each day. Neglecting to remove makeup from the facial area can cause blackheads to form. When choosing a blackhead remover, choose a product that effectively removes the skin; Scrubs are the best for ensuring clean, smooth skin.
How to choose the best blackhead remover?
Cleansers that contain salicylic acid work well when treating blackheads because these cleansers remove dead skin cells. Another promising treatment for blackheads is a glycolic peel. A glycolic peel will remove the top layer of the skin, which will help remove blackheads. If you are using an at-home cleanser, be sure to prep your skin before applying any blackhead removal product. Placing your face over a bowl of steaming water will help open your pores. Once your pores are open, any cleanser you apply will become more effective.
Trying to squeeze blackheads out to get rid of them is not a good idea. Forcing a blackhead to burst can damage and irritate the skin. Additionally, the oil from your hands can contribute to the oil trapped on your face, leading to further rashes. Various prescription topical treatments that effectively remove blackheads are also available.
Trying a variety of over-the-counter products will help you determine which blackhead remover is best for your skin. If you can't find an over-the-counter remedy, it's a good idea to make an appointment with a licensed dermatologist. A professional dermatologist will help you find a blackhead remover that's right for your skin type. Some topical prescription treatments also tend to work better than over-the-counter treatments.
Best blackhead remover for the nose
While I suggest reading all of the recommendations for finding the best nose blackhead remover for your skin type, if you'd instead check out the best products first, click the image below to see the reviews straight away.
Gel Peeling Dr. G
I am the real Shrek Pack
CNP Blackhead Removal Kit
How to remove blackheads from the nose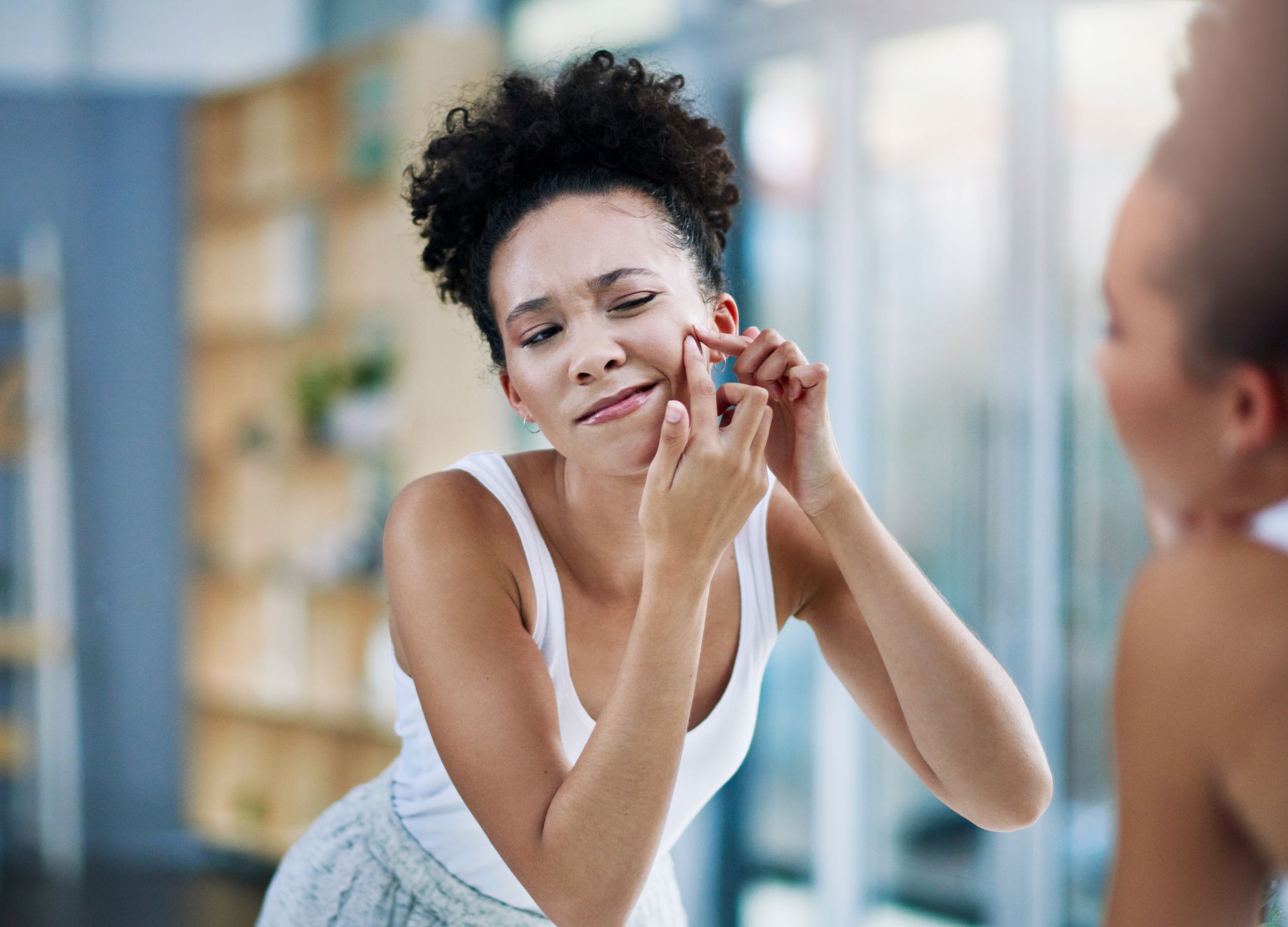 1. Daily cleanser
Salicylic acid and benzoyl peroxide are ingredients that help remove sebum. Using a cleanser containing these ingredients can help get rid of blackheads.
2. Cleansing oil
Using face oil can also help. If you cover the whole face with a steam towel and apply a light compress, the steam towel increases the skin temperature, softens dead skin cells, and opens pores naturally. At this time, it is a suitable environment for the sebum to escape, so by using face oil, the waste and sebum are melted and pushed to the skin's surface. After that, if you rinse thoroughly with lukewarm water, the oil and water meet to emulsify, removing waste and sebum that have risen to the surface of the skin.
3. Jojoba oil
Among the oils for the face, jojoba oil is a plant-like oil that contains abundant components similar to the sebum component of the skin. Hence, it can effectively dissolve the sebum and wastes deep in the pores. It also regulates sebum secretion and prevents the excessive formation of sebum.
Jojoba oil protects the skin from external harmful substances by creating and strengthening the skin barrier in place of sebum, blocking the evaporation of moisture, and helping to balance the skin's oil-water balance. Skin, to prevent sebum from turning into blackheads by filling insufficient moisture. However, excessive use of products containing oil can cause sebum and clog pores.
4. Black dots strip
Blackheads, which can make your face look messy, do not last long even if you receive professional care, so blackheads are best managed at home. If you want a more reliable method, you can use a nasal mask to remove blackheads. However, since the adhesive component in the nasal package greatly stimulates the skin and removes dead cells from the surrounding normal skin, the skin becomes sensitive and easily damaged.
Since keratin is a significant component of the skin barrier that protects our skin, it will harm your skin if you use a nasal mask too often. Also, after use, be sure to finish with a moisturizer to restore the skin barrier. After removing the pack, apply a cold compress or soothing pack to reduce large pores and minimize skin irritation. However, it is not recommended for sensitive skin.
Holika 3-step blackhead cleansing kit
Best Korean Skin Care Products for Blackheads and Large Pores
For those who suffer from blackheads and large pores, we have selected the best-selling products that effectively remove blackheads and reduce pores.
1. G Brightening Peeling Gel
120 g
$15 ~ $17
Skin type: combination, oily, acne-prone
Ingredients
It softens dead skin cells with Salix Nigra (Willow) bark extract and removes them with cellulose, an ingredient of plant origin. Ascorbyl Glucoside, a derivative of vitamin C, helps whiten skin and brightens dull skin.
However, vitamin C can harm susceptible skin, so you should be careful when using it if you have sensitive skin. Althaea Rosea flower extract, honey extract, and trehalose, soothing and moisturizing ingredients, make the skin smooth and moist. Unfortunately, it contains perfume.
KEY INGREDIENTS
Brightening: Licorice Root Extract, Ascorbyl Glucoside (Vitamin C)
Soothing: Aloe Barbadensis Leaf Extract, Allantoin
Exfoliant: Willow bark extract
Uses
I have sensitive skin, so I prefer exfoliating products that gently remove dead skin cells. This product is a gel-type formulation, so I chose it because it doesn't put much pressure on my skin. Since this is a scrub-type exfoliant, I was worried it would cause a lot of irritation, but I use it well because it is easy to remove blackheads like the granules are melting and breaking, rather than removing dead skin cells with coarse-grained particles. After using it, the rough skin is soft and smooth.
How to use:
First of all, wash your face.
With your face still wet, put an appropriate amount of gel on your face.
Gently rub the gel on your face. (Rubbing for more than a minute may irritate)
Gently wash off with lukewarm water.
Results
If the dead skin cells do not shed normally, it interferes with the absorption of the active ingredients in cosmetics and causes various skin problems, so use it regularly. Dr. G Brightening Peeling Gel is a gentle product with a gentle formulation containing cellulose, a naturally occurring ingredient that retains moisture.
It effectively removes old dead skin cells and improves skin tone and texture after use, helping to maintain smooth and luminous skin. Also, it is not an irritant that cleanly removes blackheads in one use, so you will be able to see blackheads reduced with continued use.
Price
In my case, I used it 2-3 times a week, mainly on the nose and chin, and it was able to be used for over six months. Available in the range of $10 for 120g, it's worth it for a clean nose with no blackheads.
Clean Beauty
THROUGH METICULOUS TESTING WITH EXPERT SKIN TECHNOLOGY, Dr. G uses essential skin ingredients to support skin problems safely. I also liked that all products are marked in braille for the visually impaired. However, unfortunately, there is a scent at the end of this product.
# Alcohol-Free #Essential Oils Free #Paraben Free #Sulfate Free
2. I am the actual Shrek clay mask pack.
110g
$13 ~ $14
Skin type: combination, oily, acne-prone
Precautions for use:
Perfume
Ingredients
The red bean seed powder and bentonite absorb sebum and waste, purify the pores and facilitate exfoliation thanks to the cellulose. Green tea leaf water and Centella Asiatica extract, which are well known to be effective in soothing the skin, are included. Unfortunately, a star has been removed due to the scent at the end of the ingredient label. Except, it's perfect for removing blackheads on the nose.
KEY INGREDIENTS
Exfoliant: Kaoline, Bentonite
Soothing: Centella Asiatica extract, green tea water, aloe leaf extract
Brightening: Licorice root extract
Uses
The formula is moist and soft without being too tight or sticky. It has a strong minty scent and an incredible feeling, so it is good to use it in summer as it contains peppermint leaf water. As the product's name is Shrek Clay Mask, it contains green clay with excellent sebum absorption, so it looks like a real Shrek when applied to the face.
After about 10 minutes, when it dries, and you feel a lot of tightness, you can then moisten it with water and roll it gently to start exfoliating. However, since the particles are relatively large, I thought it would irritate sensitive skin, so I used it with caution. I think it would be good only to use areas such as the nose or chin that need pores and blackheads to clean, not the entire face.
How to use:
After cleansing, apply a generous layer to the face, avoiding the eye and lip area. Leave it on for 20 minutes until it dries completely, then rinses it off with lukewarm water. Recommended using 1-2 times per week.
Results
It was good that it applied well to curved areas of the skin like the nose and cheeks. After use, it was so good that the pores were cleansed with excellent sebum absorption and waste removal effect. However, if you have sensitive skin like me, since the red bean powder particles are a little bit, it can be unpleasant to roll, so it recommends to use it within 2 minutes. Interestingly, you can only deal with the parts you want, which are bothered by sebum and blackheads.
Price
It has a large capacity, so I think you can use it for six months. It can buy at the start of $ 10, so I think that's a pretty good price.
Clean Beauty
It is the best pore care product loved by Koreans for six years! Besides the scent, many popular ingredients are effective in exfoliating while moisturizing. Such a great clay mask that is effective enough to recommend unless you have super sensitive oily acne-prone skin!
# Alcohol-Free #Essential Oils Free #Paraben Free #Sulfate Free
3. Anti-pore CNP blackhead kit 
10 set
$22 ~ $27
Skin type: dry, normal, combination, oily, acne-prone
Ingredients
The 1-step mask melts blackheads and sebum with natural hypoallergenic ingredients such as lemon leaf extract and peppermint leaf extract. Mask 1 helps get rid of hidden sebum quickly and has an astringent and soothing effect with the Witch Hazel Water ingredient, which can calm skin comfortably after removing blackheads. In addition, the 2-step mask effectively shrinks large pores by removing blackheads and hydrates the skin with moisturizing ingredients to make the skin smooth and moist.
KEY INGREDIENTS
Soothing: Witch hazel water
Moisturizer: Arginine, Sodium Hyaluronate
Uses
If you have oily skin and even acne, blackheads on your nose will always be a concern. Even though this CNP Blackhead Removal Kit does not consist of nasal strips that temporarily irritatingly remove blackheads, blackheads are removed. I can say that they work well in getting rid of blackheads on the nose. If I had to look for the faults, I felt that the feeling of freshness was pleasant but at the same time could be a stimulus for sensitive skin.
How to use:
Wash your face with lukewarm water.
Apply 'Blackhead Clear Mask 1' on your nose area for about ten minutes.
When the mask is dry, could you remove it?
Use a cotton swab to remove sebum and blackheads on the nose.
Now apply 'Pore Tightening Mask 2' to compress the pores for about ten minutes.
Remove Mask 2 and allow the soothing gel to penetrate your skin for a supple feeling on your face.
Results
It is a set of nose masks that cleans the area around the nose and consists of a first mask that dissolves blackheads and a second mask that converges pores that have lost their waste. The natural ingredients dissolve blackheads and sebum, and the formula with witch hazel extract temporarily shrinks pores, so I was able to see a lovely nose that sparkles as smooth as a hard-boiled egg. After removing the nasal mask, the moisturizing ingredients comfortably soothe the skin giving it a wet finish to make the skin supple.
Price
This blackhead removal kit can only use as a unique care product. So, it's relatively expensive, but it's the most effective product I've used, so I use it regularly.
Clean Beauty
The beginning of CNP is a brand created by two dermatologists to maintain healthy skin daily. Hence, many products focus on improving skin issues such as dryness, tenderness issues, pores, and elasticity. As Korea's representative dermal cosmetic, this product is also a clean beauty product with an all-green level.
#alcohol-free #perfume-free #essential oil-free #paraben-free #sulfate-free #cruelty-free #vegan-friendly
Recent Posts
How to choose the best blackhead remover?
Best Self Tanners for Pale Skin – Cheap Recommended
The 10 Best Eyelash growth Serums Of 2022
12 Lululemon Dupes You Can Buy Direct From Amazon
What is the cause of blackheads?
Blackheads are a form of acne caused when the openings of the hair follicles are blocked or clogged. The name "black point" refers to the appearance of the stain because a dark plug appears in the pore. With whiteheads, commonly known as pimples, the bump is closed and lifted from the skin, and the white part is the pus under the skin. Although the cause of blackheads cannot avoid, there are ways to minimize outbreaks.
The oil-secreting sebaceous glands are connected to the hair follicles. This oil called "sebum" is used by the skin and hair as a lubricant that helps prevent dryness, but it is also a cause of blackheads. Excessive sebum production can clog the follicles, causing open comedones or blackheads. Oil-based skin and hair products such as lotions and hair gels can worsen overproducing glands, causing excess oils to clog pores.
Various factors can contribute to increased sebum production and pore-clogging. Dead skin and dirt are the main contributors to the cause of blackheads. Other influences that cause clogged pores include insufficient cleaning, cosmetics, and other facial products. Environmental factors such as humidity and pollutants can also lead to blackhead breakouts.
How to choose the best blackhead remover?
The color of blackheads is caused by debris obstructing the opening of the hair follicle. While sebum is the leading cause of blackheads, other materials such as dead skin cells that are not shed regularly can also create clogged pores, causing bacteria to form. Hormones, certain types of medications, and dietary factors are all triggers that can make existing cases of blackheads worse or worse.
Acne can affect men and women of all ages. Although it is most often associated with puberty, acne can also occur later in life. This condition is sometimes referred to as adult acne.
Diet, stress, and hormones contribute to increased sebum production in adults. This increased sebum can clog the small openings in the skin, causing blackheads.
Since the cause of blackheads is the obstruction of the openings of the hair follicles, the primary treatment is to cleanse the skin with a mild soap regularly. A pore cleanser specifically designed to dry excess oil can also be used with a cleansing routine.
How to choose the best blackhead remover?
Cleaning the affected areas at least once a day is necessary for mild cases or twice a day for an escape. For severe cases, topical and oral medications are available by prescription. Blackheads should not squeeze, leading to skin trauma such as scarring and infection.
Preventing acne breakouts, including blackheads, begins with good hygiene. Cleaning the face with a mild soap at least once a day will remove dead skin cells and excess oil. Opt for water-based rather than oil-based cosmetics and wash off all cosmetics every night before bed.
Avoid tight-fitting clothing and clothing with straps that can create friction, causing skin irritation. Showering after exercise will wash away excess oil and sweat that can lead to rashes.
Should I pop the blackheads?
Dermatologists generally advise their patients not to show blackheads, as this can lead to infection and possibly scarring. Instead, people with blackheads are usually advised to have these blemishes removed by a professional. It is, however, possible to eliminate blackheads at home.
When doing this, the area must first be washed and exfoliated; warm water should also open the pores, making it easier to remove blackheads. Although blackhead sufferers shouldn't burst blackheads, they can gently push the oil out of the pores with their fingers or a blackhead removal tool.
It is known scientifically as open comedones; blackheads are a common type of acne. Blackheads can form almost anywhere on the body, but they are most common on the face, especially the nose. These are formed when the oil gets trapped in the pores. The trapped oil then hardens and oxidizes, giving these imperfections their dark or black appearance. Although it can be very tempting to pop blackheads, most dermatologists advise against it.
When trying to pop blackheads, oil and bacteria can get into the skin, resulting in an infection deeper in the tissue known as an abscess. These infections are often excruciating and usually need to be treated by healthcare professionals. Picking blackheads is generally not recommended, leading to an open sore and infection. If not appropriately treated, infected blackheads often lead to unsightly scarring.
How to choose the best blackhead remover?
If you decide to remove or burst blackheads, you should first make sure that your hands and any tools you use are clean or sterile. You should wash your hands and try not to touch the area around the blackheads. Instead, you can either cover your fingers with a tissue or wear sterile surgeon's gloves. Any tools you use should also sterilize with isopropyl alcohol.
The affected area should also wash well before breaking out the blackheads. Washing with soap and water is recommended, but you should also exfoliate the area. It will help remove most of the dead skin on the surface, which will make it easier to remove blackheads. Opening the skin's pores can also make it easier to remove blackheads. You can do it by applying a warm washcloth to the area.
It would help if you tried to go under them and push them up and out of the pores to remove blackheads. You can also use a blackhead removal tool. It is an inexpensive metal tool with metal loops at the ends. When a curl press against the skin, it pushes the skin down and the blackhead up, making it easier to scratch the pore.
After removing or bursting the blackheads, you need to disinfect the area. You can do it by rubbing hydrogen peroxide or isopropyl alcohol on the area. An astringent should also close pores and prevent blackheads from forming.
What are the different types of blackhead removal tools?
A blackhead, or comedo, is a challenging, dark-colored apex on a blocked skin pore that is difficult to extract. Many blackheads have a hardcore of clogged oil and pus trapped below the skin's surface. Removing these types of blemishes often requires more than just pushing. It is when one of the many blackhead removal tools that can use.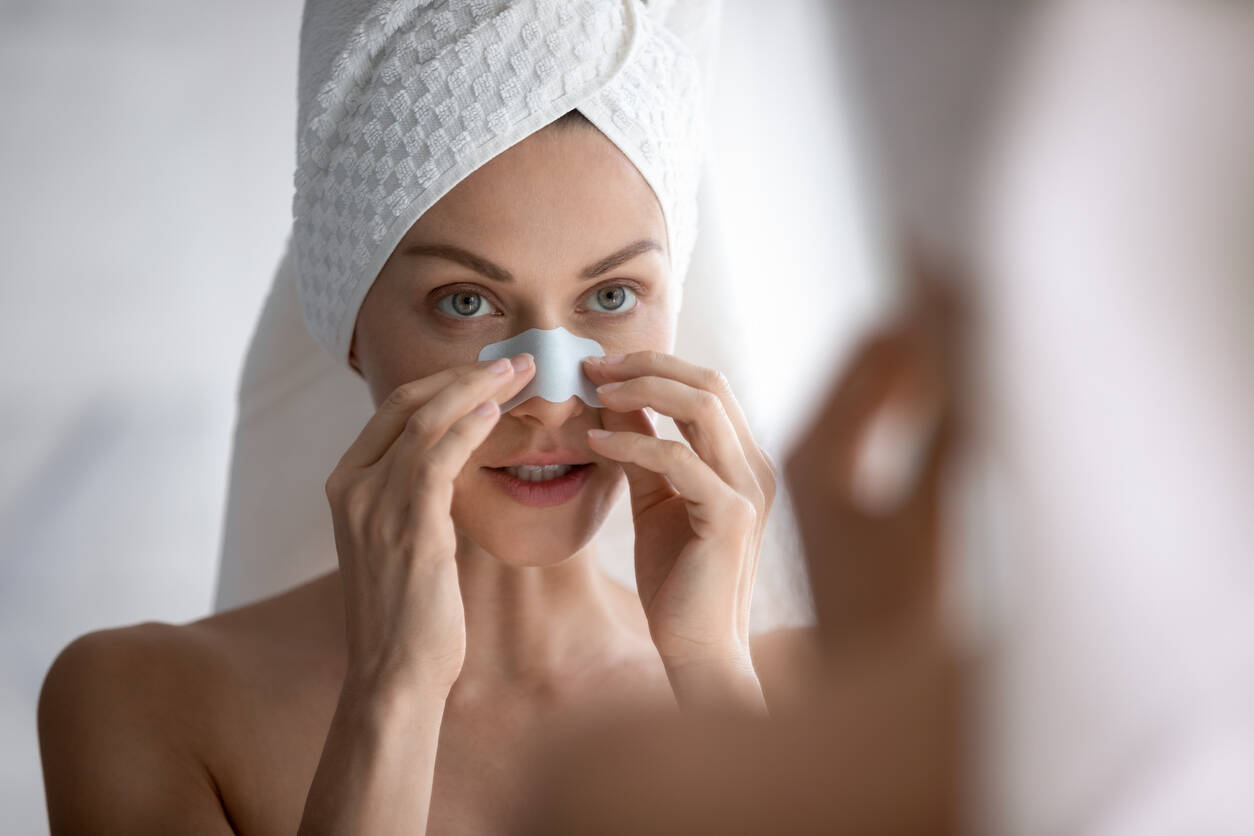 Only blackheads that have reached the skin's surface can be adequately extracted. Attempting to remove a blackhead and nucleus that has not moved up the follicle can be unsuccessful and very abrasive to sensitive skin tissue. Plus, oils and toxins from an improperly prepared blackhead can mix and re-inject into the skin rather than coming out.
How to choose the best blackhead remover?
The first step in removing a blackhead is to clean the area well with soap and then steam it with a warm compress such as a washcloth. It will loosen the blocked pore area and make it easier to remove. If a single squeeze does not work after cleaning and steaming, it is possible to use a simple blackhead removal device such as sharp tweezers. Unfortunately, this can cause scarring and damage to the skin.
A less invasive method is to use a gun to remove blackheads. It is one type of the wide variety of blackhead removal tools offered by drugstores and online companies. The gun is plastic and removes the comedone by sucking oil, skin, and toxins from infected pores. When not used in conjunction with cleansing and steaming, these tools are ineffective at removing blackheads, but they rarely damage the skin like other blackhead removal tools.
Another type of blackhead removal tool available is blackhead removal bands. These are sold in drugstores worldwide and use a unique adhesive to pull blackheads out of their pores. Most tapes require the user to wet them, apply the tape to the skin, wait a few moments or until it dries, then pull off in one smooth motion. These may be less damaging than other methods, but sensitive skin types can still mess up due to the force of the product peeling off the skin.
How to choose the best blackhead remover?
A more stringent method of blackhead removal involves the use of an extractor. Due to the invasive nature of these blackhead removal tools, great care must take to avoid damage and infection. Metal loop pullers come in a long, thin metal stick. At each end is one or more metal loops used to apply pressure to the blackhead, forcing the trapped core to spring out.
Many blackhead removal tools, including single loop extractors and double scoop extractors, are primarily used on more giant blackheads. Another type of metal curl extractor is a blackhead extractor with a lancet used to pop the tip of the blackhead before removing it.
After extracting the blackhead, the pore should be adequately cleaned again to remove oil and toxins. The area should treat gently, mainly if a particularly invasive tool has been used. If you want to avoid re-contamination of the skin, all removal tools should be cleaned appropriately after each extraction.
What are some blackhead removal methods?
Blackheads, or comedones, occur when the pores on the face become blocked with oil in the skin, known as sebum. They are a common problem for oily or combination skin and can be very difficult to remove. However, specific blackhead removal methods can effectively remove existing blackheads and prevent new blackheads from forming.
The first method of blackhead removal is to use a deep cleansing and exfoliating scrub. Use regularly; a soap-free facial cleanser can help dissolve blackheads in pores without damaging the surrounding skin. An exfoliating scrub can use once or twice a week to remove persistent blackheads. When applying moisturizer to your face, choose a mild moisturizer that is oil-free and will not clog pores.
Of course, sometimes just cleansing the skin isn't an effective method of removing blackheads. Many people find it impossible to resist squeezing the blackhead to remove it. While this method should avoid as it can make the blackhead worse and cause scarring, there are a few tips to remember if squeezing is necessary.
How to choose the best blackhead remover?
First, place a warm washcloth over the blackhead for a few minutes to loosen it. Then, using a cotton ball or cloth around your fingers, press down the sides of the black point and up. Don't scratch the skin with your fingernails, and if this method doesn't work in one or two tries, stop for the day and try the next day again. Continued pressure can force the oil deeper into the pores and worsen.
Some department stores and drugstores sell blackhead extraction or gum tools, similar and maybe slightly more hygienic. Sticky strips that adhere to the face and then remove blackheads are not recommended as they can damage the skin. Some people recommend applying honey, lemon juice, baking soda, water, or even grated potatoes directly to the skin for natural blackhead removal methods. After applying any of these products to the skin, wait about ten to 15 minutes and rinse it off. The blackheads should dissolve.
Be sure not to over-cleanse the face, promoting the overproduction of sebum and making blackheads worse. Try to find a gentle cleanser designed for oily skin. In addition, always remember to remove your makeup at the end of the day to avoid the formation of blackheads.
Is it okay to remove blackheads?
When blackheads are squeezed or touched incorrectly, the pore wall is damaged, making it easier for the pores to enlarge, and the vicious cycle of worsening acne repeats itself. In addition, if you squeeze the blackheads with dirty hands or squeeze out the sebum by applying pressure with an acne extrusion device, uneven force is applied to the nose, causing irritation with pain, which is very likely to cause inflammation in the sebum area of ​​the nose. For this reason, it is not recommended to squeeze blackheads.
Do blackheads disappear naturally?
Blackheads do not go away naturally because excess sebum is produced and the secretion of sebum is activated, and the waste accumulates on the skin. If this sebum is not removed correctly, it will turn black on contact with air, which not only creates blackheads but also creates an environment where the pores are filled with bacteria and waste that can cause inflammation to occur—any time. Therefore, meticulous management is required so that the sebum and waste in the pores can flush out smoothly.
Do Blackhead Remover Really Work?
The blackhead inhaler can remove sebum from the nose to some extent by artificial inhalation, but the effect of removing sebum from old and deep pores is insignificant. In addition, it is not recommended because it can cause significant irritation to the skin and enlarge the pores.
How to choose the best blackhead remover?