10 Best Beaches In Fort Lauderdale, Florida 2022
Fort Lauderdale was once a wild party zone on spring break from the 1930s through the 1980s. The crowds of young fun-seekers have dwindled since then, and the city now draws families with its abundant wildlife and flora, cultural destinations, and historical places.
Named for the forts built by the US during its war against the area's natives, Fort Lauderdale may now be known as the Sailing Capital of the World and the Venice of America, but many of its attractions still hold the past. From the bustling city.
His role in southern Florida is remarkable; more than 10 million strollers are drawn each year to its ocean views and beachside towns, some so impressed that they decide to stay permanently!
As the county seat of Broward County, now popularly known as Greater Fort Lauderdale, the city is an excellent gateway to more sparkling coastlines and colorful nearby seaside communities, including Dania Beach, Deerfield Beach, Hillsboro Beach, Hollywood, and many more.
Get ready for a memorable beach getaway as you meet underwater creatures, enjoy live music, go back in time to catch a glimpse of the Wild West or Old Hollywood, witness the nesting of sea turtles, and experience how it is served the catch of the day on your plate.
It can be pretty challenging to choose between the best beaches in the Venice of America, so here are the best beaches in Fort Lauderdale, FL, to get you started.
Contents
1. Fort Lauderdale Beach
2. Dr. Von D. Mizell-Eula Johnson State Park – Dania Beach
3. Hillsboro Beach
4. North Ocean Park Beach – Pompano Beach
5. Dania Beach
6. Hollywood Beach
7. Hallandale Beach
8. Deerfield Beach
9. Pompano Beach
10. Lauderdale-by-the-Sea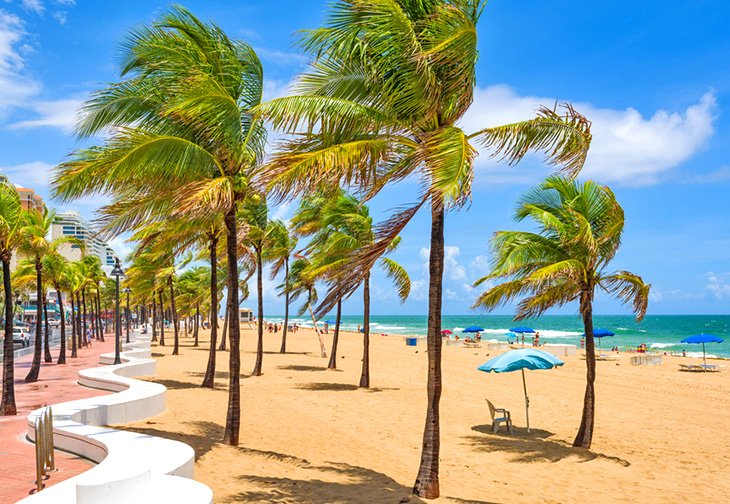 Fort Lauderdale Beach
A1A between Sunrise Blvd and Las Olas
Fort Lauderdale, FL 33301
(954) 828-4597
Featuring 6 km of stunning coastline, Fort Lauderdale's Main Beach is a Blue Wave certified public beach and one of the most popular in Fort Lauderdale. From families and couples to celebrities, come to celebrate its impeccable beauty.
Why do I recommend this beach?
With crystal clear, calm, and shallow waters, this age-friendly spot is often considered the safest beach for kids in Fort Lauderdale. The area boasts a colorful array of cozy cafes, fun entertainment venues, and unique shops.
What is the best advice?
Take a break from the beach and head to the other highlights of Fort Lauderdale. Don't forget to visit the Bonnet House Museum if you like gardens and art. Or stop by the Downtown Hollywood Mural Project to be photographed with unique outdoor art.
Recommended hotel nearby:
The Atlantic Hotel & Spa
Dr. Von D. Mizell-Eula Johnson State Park – Dania Beach
6503 North Ocean Drive
Dania Beach, FL 33004
(954) 923-2833
Established in 1973, this beachside park amazes visitors with its intact coastal ecosystem. Dr. Von D. Mizell-Eula Johnson State Park is named for the brave civil rights activists who stood up for years against Broward County officials to open up at least one beach for African Americans.
It may interest you: 10 places to see in Madison, United States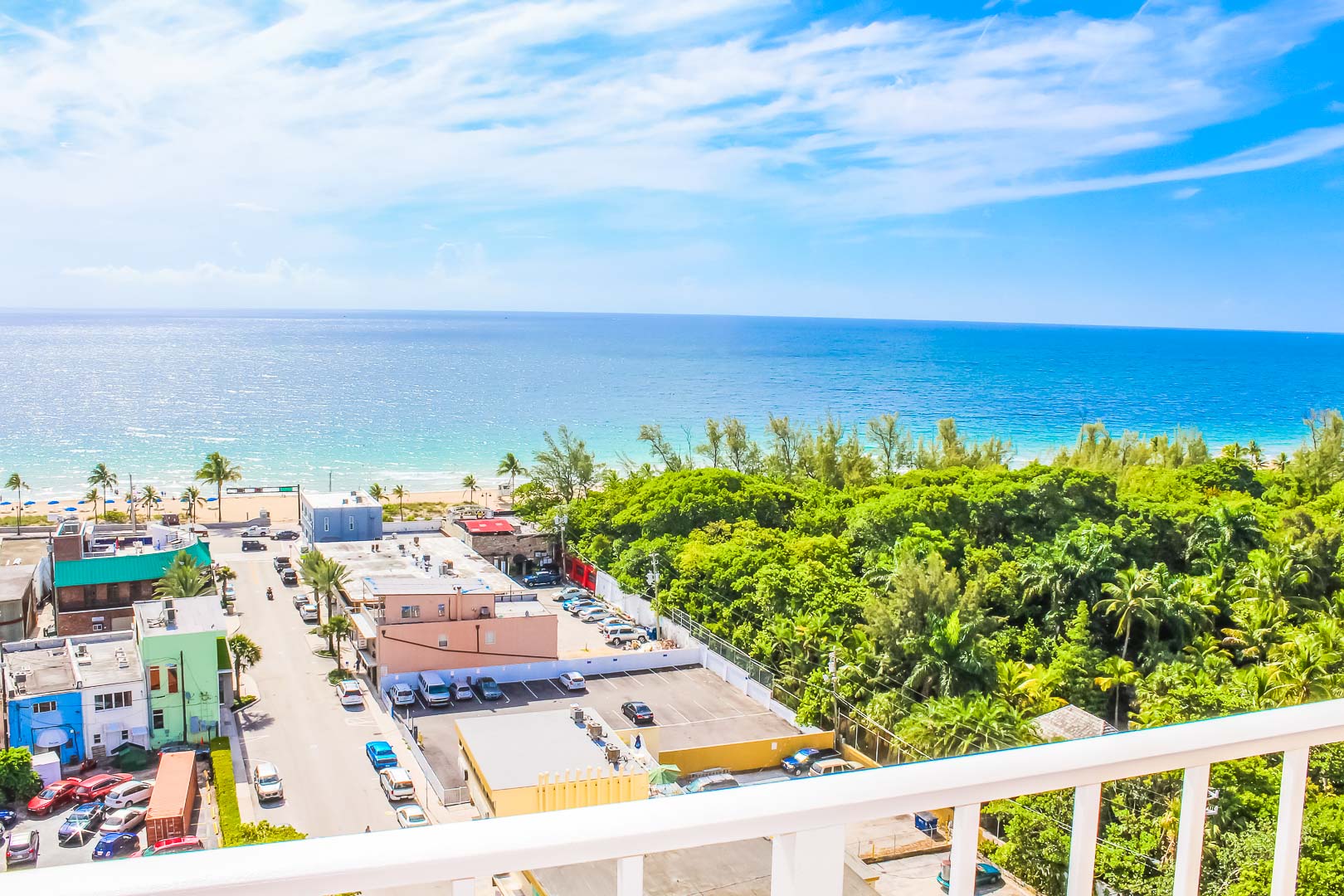 Why do I recommend this beach?
Although not as well known as some of Ft. Lauderdale's best beach spots, this state park is worth visiting. Free from the crowds of beachgoers, this undeveloped and serene 250-acre barrier island boasts pristine shorelines and mangrove-lined waterways.
What is the best advice?
In addition to being one of the most notable beaches in Fort Lauderdale, the park is also one of the most critical sea turtle nesting sites in the United States. Every summer, an awareness program allows you to learn more about these creatures.
Recommended hotel nearby: The Lago Mar Beach Resort and Club
Hillsboro Beach
Hillsboro Beach, FL 33062
(954) 427-4011
Hillsboro is named after the Earl of Hillsborough, who received what is now the city's land when Florida was in British hands. Stretching for about three miles, this charming little seaside town sits between the Intracoastal Waterway and the Atlantic.
Why do I recommend this beach?
Hillsboro Beach is a quaint community surrounded by pristine natural landscapes and remnants of bygone eras. Classic beach activities and several sea turtles await you on this serene white-sand beach and relaxing oceanfront lodging options.
What is the best advice?
Don't miss the 1907 Hillsboro Lighthouse and the 19th-century Barefoot Postman statue after a fun-filled day at the beach. If you're here from March to October, you'll also have the chance to see sea turtles nesting in the sand.
Recommended hotel nearby: Embassy Suites Deerfield Beach – Resort & Spa
North Ocean Park Beach – Pompano Beach
3424 NE 16th Street
Pompano Beach, FL 33062
(954) 786-4111
A half-hour from the city's heart is one of the most beautiful beaches in Greater Fort Lauderdale, North Ocean Park, the Pompano Coast, with the best views of the Hillsboro Inlet lighthouse among the colors of kitesurfers in the background.
Why do I recommend this beach?
North Ocean Park may be lesser-known with warm, clear waters, fewer crowds, and lighthouse views, but lovers of lonely beaches prefer it that way. Swimmers, sunbathers, divers, kitesurfers, and fishers especially like this vibrant stretch of paradise.
What is the best advice?
Due to the scarcity of parking spaces, it is better to arrive before the Parque Oceánico Norte. That way, you'll be able to grab a perfect spot and watch the beautiful sunrise over the Floridian skyline. As the day progresses, North Ocean Park turns into a kitesurfing paradise.
Recommended hotel nearby: Club Wyndham Santa Barbara
Dania Beach
Dania Beach, FL 33004
(954) 924-6800
Formerly known as the Modello neighborhood in the 19th century, Dania was renamed after its residents, primarily Danish immigrants. Dania Beach is home to attractive Blue Wave certified beaches overlooking picturesque dunes and the sparkling Atlantic.
Why do I recommend this beach?
It may interest you: 15 best beaches in San Diego
Contemplative nature lovers and history buffs find solace in Dania Beach's pale taupe sand, lush palm trees, rolling waves, and ancient city. Meanwhile, the iconic pier attracts fishers and foodies hoping for the day's big catch.
What is the best advice?
Head to the streets at night after partying at the beach to glimpse Florida's Wild West past. Don't leave without also trying the city's homemade ice cream. Adding to the town's Wild West aesthetic, Chickee Native American cabins also dot the shore.
Recommended hotel nearby: Margaritaville Hollywood Beach Resort
Hollywood Beach
200 Jefferson St
Hollywood, FL 33019
(954) 924-2936
Located between Miami and Fort Lauderdale, this stretch of sand is undoubtedly one of the best beaches near Ft. Lauderdale, especially for those seeking that old Florida glam feel. It's not that surprising; its founder intended to create a City of Dreams in the 1920s.
Why do I recommend this beach?
Hollywood Beach has all the makings of a friendly, bustling getaway. In addition to its stretch of sand, the beach also has some of the best things to do in Fort Lauderdale due to its waterfront bars, restaurants, and year-round events.
Paying homage to the Golden Age of Hollywood, this beach is also home to a famous 1920s boardwalk that offers a world of nostalgic fun. You can also enjoy free old-school concerts and energetic children's play areas.
What is the best advice?
Hollywood is a shopper's paradise. From world-class malls to eclectic boutiques, a wide range of options invites shopaholics worldwide to splurge. Art junkies, meanwhile, can get their fix at outdoor art and galleries throughout the city.
Recommended hotel nearby: The Diplomat Beach Resort Hollywood, Curio Collection by Hilton
Hallandale Beach
A1A/Bermuda H
Hallandale Beach, FL 33009
(954) 549-0238
Located on the southern edge of Greater Fort Lauderdale, this seaside town is perfect for a vintage, retro-themed beach retreat. Hallandale Beach is easy to find; keep an eye out for the gigantic and colorful beach ball-shaped water tower that bears his name.
Why do I recommend this beach?
Hallandale Beach offers all the comforts, conveniences, and diversions of the beaches of Fort Lauderdale, Florida. After quenching your thirst for marine vitamins, the city takes you out for entertainment at racetracks, casinos, horse racing, nightclubs, and ballroom dancing.
What is the best advice?
ETARU is an exquisite restaurant for those looking for a quality gastronomic experience without having to leave the beach. This restaurant will satisfy anyone's culinary cravings with flavorful grilled wagyu beef dishes and fresh seafood.
Recommended hotel nearby: Hollywood Beach Marriott
Deerfield Beach
2100 E Hillsboro Blvd
Deerfield Beach, FL 33064
(954) 480-4200
It may interest you: 10 best beaches on Long Island.
With more than 2,000 feet of sparkling shoreline, Deerfield Beach is an award-winning shoreline featuring exceptional water quality, pristine beach conditions, and a dedication to habitat conservation.
Why do I recommend this beach?
Calm and extensive, this beach is ideal for family and romantic getaways. Adventurers and playful alike can also find endless incredible diversions at this beach, including surfing, diving, fishing, paddle boarding, jet skiing, and much more.
What is the best advice?
You don't have to travel far to enjoy a sumptuous meal on this beach. You have to go to the well-known Brooks Restaurant and savor a mixture of dishes that combine French techniques with American flavors.
Recommended hotel nearby: Wyndham Deerfield Beach Resort
Pompano Beach
600 N Ocean Blvd
Pompano Beach, FL 33060
(954) 492-9292
Nicknamed the Heart of the Gold Coast, Pompano Beach is a waterfront city between Palm Beach and Miami, about 12 miles north of downtown Fort Lauderdale. This paradisiacal stretch is primarily known for its beaches, marinas, coral reefs, and shipwrecks.
Why do I recommend this beach?
From fine dining to great shopping opportunities, this cosmopolitan beach town offers a little bit of everything. With its warm, clear, calm waters and laid-back beach vibe, many thalassophiles say it's the best swimming beach in Fort Lauderdale.
What is the best advice?
Visit the accessible 24-hour pier at night and appreciate the incomparable splendor of a moonlit sea. Also, check the city calendar for its events, such as the Fishing Rodeo, Pompano Seafood Festival, Lantern Egg Hunt, and Spring Fling Drive-Thru.
Recommended hotel nearby: Residence Inn Fort Lauderdale Pompano Beach/Oceanfront
Lauderdale-by-the-Sea
Lauderdale-By-The-Sea, FL 33062
(800) 921-2319
Undoubtedly one of the best beaches in Fort Lauderdale, FL, Lauderdale-by-the-Sea is a surreal coastal dream with 3.5 km of beautiful beaches and a charming pier nestled between the Intracoastal Waterway and the Atlantic Ocean.
Why do I recommend this beach?
Famous for its underwater world, Lauderdale-by-the-Sea is considered the diving capital of South Florida. Dive into its waters, and you will have the opportunity to see tropical fish, turtles, reefs, and lobsters. You'll also love the city's burst of tropical colors and its signature pier.
What is the best advice?
If you need a livelier change of pace, there's dinner, free live music, and a festive atmosphere on Friday nights at the beach! The city closes off the main highway to create a weekend paradise for music-loving beachgoers.
Recommended hotel nearby: Plunge Beach Resort
If you've been left wanting more, check out America's Best Beaches. Pretty! By the way… What do you think of the best beaches in Fort Lauderdale? Do not forget to leave your impressions in the comments. We read!
 13 Best Beaches In Alabama, US: Complete Guide 2022
 10 Best Beaches In Long Island, New York 2022
12 Best Beaches In San Francisco, California 2022
10 Best Beaches In Fort Myers, Florida 2022
10 Best Beaches In Fort Lauderdale, Florida 2022